Central Park Conservancy Trash and Recycling System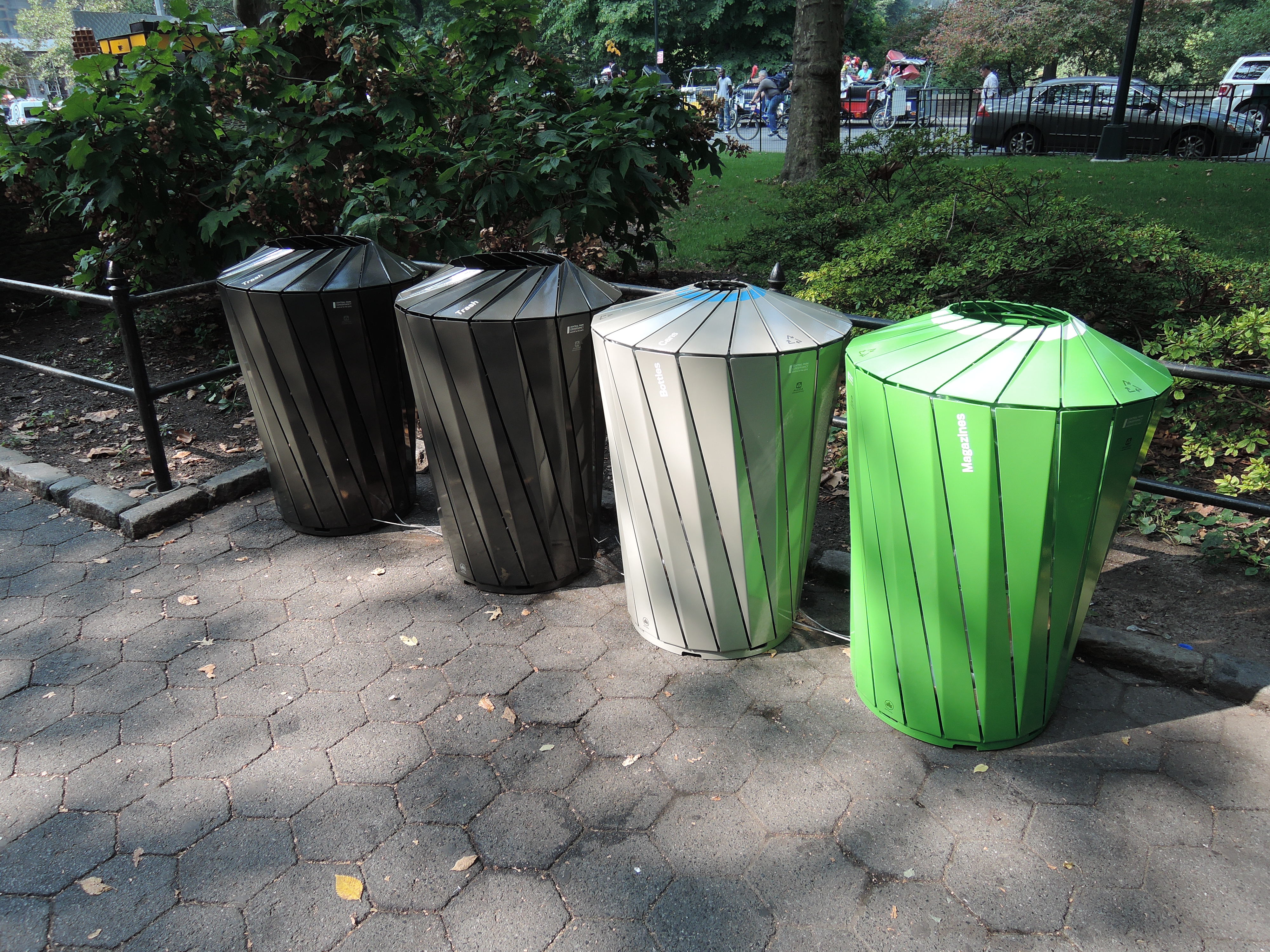 Under a grant from the Alcoa Foundation, the Central Park Conservancy engaged Landor Associates to help with the development of a new waste and recycling program that included the design of a custom waste receptacle.
Central Park is a unique urban environment due to the strong architectural language. Adding modern furniture elements into this environment is always a challenge, but this design was able to use the ubiquitous park bench as its inspiration.
The park has rigorous operational requirements to help service its 40+ million visitors per year.



The finish on the can is achieved using a dry application powder coat that creates less waste and is more environmentally sustainable that any wet paint process. Powder coatings emit zero or near volatile organic compounds (VOCs). Powder coating overspray can be recycled and thus it is possible to achieve nearly 100% use of the coating. Powder coating production lines produce less hazardous than conventional liquid coatings. Done as Associate Design Director at Landor Associates.

Awards:
- 2014 - Cannes Golden Lion for CPC Receptacles
- 2014 - Green Good Design Award for CPC Receptacles
- 2014 - Good Design Award for CPC Receptacles
- 2014 - Silver Spark Design Award for CPC Receptacles
- 2014 - SEGD Merit Award for CPC Receptacles
- 2014 - IDA Gold for CPC Receptacles - Sustainable Living
- 2014 - IDA Honorable mention for CPC Receptacles - Urban Sustainable Design
- 2014 - Finalist - Cannes Grand Prix for Good Award for CPC Receptacles
- 2014 - Finalist - IDEA Awards for CPC Receptacles